Educational software has grown in leaps and bounds over the past couple of decades. For many parents and teachers, this has resulted in an overwhelming number of online digital education tools for teaching and learning, and a whole new tech sector, known as edtech or edutech.
From online assessment tools to knowledge tools, and from community-building tools to student information systems, educational institutions are increasingly relying on technology to enhance both the learning and school administrative process.
Here, we explore an edtech software system that many school administrations across the country have adopted at a district-wide level to track and manage student data: The student information system, also known as SIS.
What is a student information system (SIS)?
Student information systems go by several names, including school management systems, student administration systems, student information management systems, learning management systems, and student records systems.
While the features of each may vary slightly, the nomenclature can be as confusing as the complexity of the software offerings themselves. However, they all have the same basic purpose and that is to digitize and manage student data.
For students attending grade school and higher education, the local school administration selects the SIS it wishes to use, and the student or family creates a student profile for access through an online portal.
A typical district-selected SIS offers the following basic features:
Attendance records
Test scores
Progress reports
Schedules
Final grades
Some schools may offer additional features, such as lesson plans, homework alerts, curricula tools, and more, but these features vary in popularity and complexity, and not all teachers use them.
For parents, however, it's worth bearing in mind that accessibility to important or download records and data likely will be cut off at some point after your child leaves that school or district.
This can be problematic for families who move around a lot, such as military and diplomatic families, among others.
And if your school district is not unified, your child could end up in at least four different SISs—one each for elementary, middle school, high school, and higher education.
Increasingly, many families, including homeschoolers, are seeing great value in adopting their own private school records systems, set up as a kind of personal SIS, for digitizing, tracking, and managing their children's educational records.
Benefits of a student information system
Going paperless offers huge benefits to teachers, school administrators, parents, students, and everyone involved in your child's education.
For instance, there are a number of features used by school administrators to automate basic term-time planning tasks, such as creating bell schedules, managing supplementary programs, and tracking aggregated grade scores.
For parents and students, a private and personal SIS – like Kinscape Education – can mean no more loose-leaf binders, filing cabinets, bankers boxes, or whatever other manual systems you have spilling over the dining room table.
A Kinscape Education SIS not only reduces the clutter, but it helps:
Immediate access to prior year records, writing samples, past teacher comments.
Better and more comprehensive information strengthens teacher-student-parent communications.
Reduce oversights, mistakes, and delays in getting the right information to the right people at the right time.
But one of the biggest benefits is having a safe, secure repository of all information related to your child's education journey at your fingertips—that's where a personal SIS or student record management system adds true value.
Setting up your own student record system puts you in control of your child's education data, regardless of which school your student currently attends, and what data retention policies your school imposes. And it can complement your school's SIS quite nicely.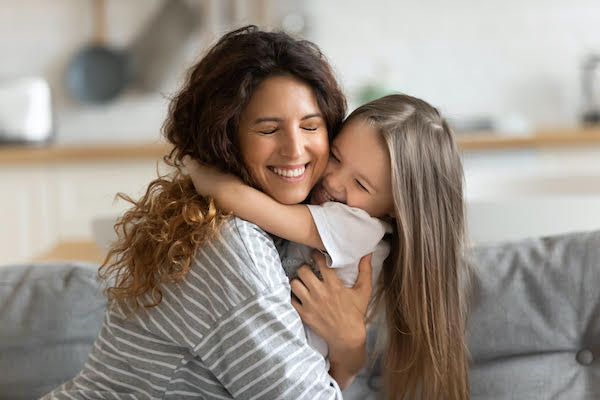 Compare Student Information Systems 
Of course, not all SISs are created equal.
Let's take a quick look at some of the benefits of a personal student record keeping system that you set up, control, and manage, compared to the SIS offered by your local school district.
Unless you homeschool, you likely won't have a say in the type of SIS that your educational institution or district uses. This is why establishing your own personal SIS to keep all of your student's important educational records safe and secure over time makes perfect sense.
Imagine having instant access to important details from every grade your child ever attended, organized, digitized, and kept perfectly safe until you, or whoever you designate, needs to see them.
Here are some other points to consider when evaluating a personal SIS or student record management system:
– Can you store, share, and organize records not typically kept in the school's SIS?
These might include:
Reading lists
Awards
Teacher commendations
Extracurricular activities (music, art, sport)
– Does the system allow you to add non-academic achievements and treasured memories?An art project from first grade, photos from a field trip?
– What about storing video or audio clips?
– How easy is it to give your student's teachers access and control permissions through specific roles, changing as needed from grade to grade?
– Will you have access to these records for as long as you want or need?
Kinscape Education offers all these features in an easy to organize, store, and access format.
The best student information system
At the end of the day, the best SIS is the one that you can use to address any of your child's academic record needs immediately and with fingertip-access to all important documents.
For instance, you must be able to:
Respond promptly to scholarship opportunities and provide copies of supporting documents.
Fill out college applications easily with dates, certificates, and letters of recommendation.
Safely store IEPs for regular monitoring and progress tracking.
The best personal SIS is also the one that gives you and your student control over important information for as long as you need it.
Throughout all those years of hard work, important learning, and milestone achievements, keeping all of these records safe – and in your control – will help give your children a solid understanding of the value of education and help them feel proud of their achievements.
Find out more about Kinscape Education now!