With back-to-school time almost in the rearview mirror and kids settling into their new classes, there's no better time to start thinking about what kind of student record management system is best for helping you keep digital records of your children's educational history.
In this online digital age, you'd be justified in asking why this is necessary. After all, most schools, school districts, and universities have some form of online student information system (SIS) or online learning management system (LMS) that parents and students can access.
The reality is that while these systems can help manage parent-teacher-student communications, keep track of grades and test data, alert to homework due dates, and provide curricula information, most fall far short of an effective document management system for long-term record storage.
Also, many SISs only work as well as the enthusiasm of the teacher or education institution keeping them updated. In the end, most schools only save attendance records and final transcripts once the student leaves.
As your child's educational journey continues, much of the information NOT captured in SISs, such as reading lists, community service hours and awards, etc. can be valuable in creating successful scholarship, private school, or college applications.
Homeschool, transient or Military families benefit by having their students' educational history with them at all times. However, for any parent who simply wants to build their own record management system for their student's physical documents and digital records, below are some of the most important things to know.
Benefits of digitizing student records
With the growth of affordable online storage, easy-to-use scanner technology, and the right file management system, keeping well-organized records and documents throughout your child's educational story no longer feels like a hunting expedition through the Amazonian jungle.
Kinscape Education offers an easy-to-use, centralized, online location for storing, sharing, and organizing all of your digital student records, including:
Transcripts and Diplomas
Reading Lists
IEP plans
Awards
Teacher commendations
Sports History
Art and Music
etc.
The list is endless—if you can digitize it, you can store it on Kinscape. And it doesn't have to be just for further educational purposes. If you love the drawing your child made of you in first grade or want to save a recording from a music recital, add it to your child's account! Kinscape Education provides an ideal content management system that you can categorize and organize to align with your unique student.
Digitizing student records and other materials takes all the data and information related to your child's education out of a basement or storage facility and makes it readily accessible whenever you, your student, or anyone else you want to give it to needs it.
You no longer have to hunt down the physical diploma stashed in a box you know is in the attic or try to download transcripts from school IT systems that have crashed and no one is available to help.
Of course, you can still keep the original physical documents in a safe place in the attic or other storage facility, but with Kinscape, you have easy online access to every important document in just a few clicks—saving time and lowering anxiety levels.
Storing and organizing your student's academic story also gives your child peace of mind that their hard work and achievements are safely recorded. Plus, knowing that together you're building for their future helps give them the confidence to take a leadership role in their education.
With a Kinscape Education account, flexible settings allow you to give your student access, edit, upload, and download permissions, as well as the ability to co-organize content throughout their academic journey. It's a beautiful way to help them invest in their future.
How to digitize student records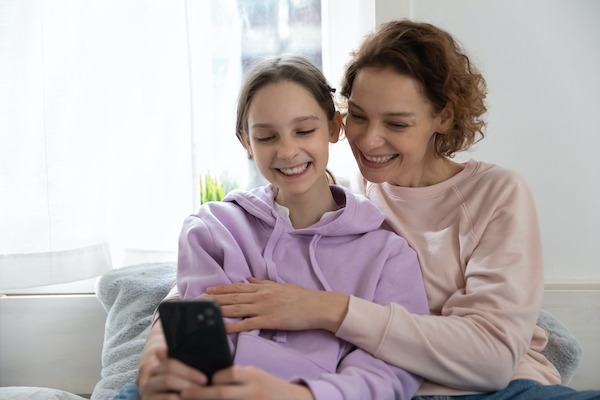 While there is no one-size-fits-all-all formula for organizing your student's journey in Kinscape, we recommended an approach that works well for many families. If you prefer a different method, the beauty of Kinscape is that it's easy to set up in a way that works best for you.
Here's our guide to organizing your student's records:
Step One: Open a Kinscape Education account
All you need is an email address and a credit card to get started on a basic plan that provides one Student Account, up to 500 MB of storage, and free access to any number of Members who you invite.
Step Two: Create a profile for your student
Name your student, add a description, and upload a photo!
Step Three: Set up educational Stories
Document your student's educational journey by using our system of Stories and Chapters. Enrich your writing with captions, photos, videos, and audio files.
For instance:
Preschool
Elementary school
High School
University and Post-grad
You can also set up separate stories for specific needs, such as education-related Medical, Scholarships, College Applications, etc.
Step Four: Start Chapters for grade levels
Once you've set up your Stories, you're ready to start creating Chapters for each grade level within the story. Start with your child's current grade and add a new Chapter for the next grade each year.
Step Five: Scan and upload your documents
Throughout the school year, scan and upload documents to your child's grade Chapter. Kinscape Education makes it easy to keep the files organized and in the right places. You can upload digital files, such as photographs, video, and voice files, from your smartphone, computer, or other device.
Step Six: Set roles and permissions
With Kinscape Education, you decide who can access your child's school records and when. Permissions can be changed at any time. This means you can share the chapter with your child's teacher or teachers for that grade, invite them to collaborate, and then turn off their permissions once your child moves on to the next grade.
Step Seven: Sit back and enjoy the school years
They'll fly by before you know it, but you'll have peace of mind that your child's educational data and content are safe, secure, and readily available. Wherever your child's education takes them, the information stored on Kinscape Education will help them soar.