Social media platforms and apps have given us unprecedented opportunity to check in on loved ones, nurture family bonds, and stay in touch with family members, but they've also raised more than a few alarm bells. Especially for families with children and those concerned about their privacy.
The pervasiveness of social media in this digital age can be a valuable tool for building online community, networking, and sharing thoughts, ideas, and accomplishments. However, many are struggling to find the balance between using social networking to engage with family, friends, and other groups and keeping their personal lives out of the viral storm of ad algorithms, stalkers, and malicious bots.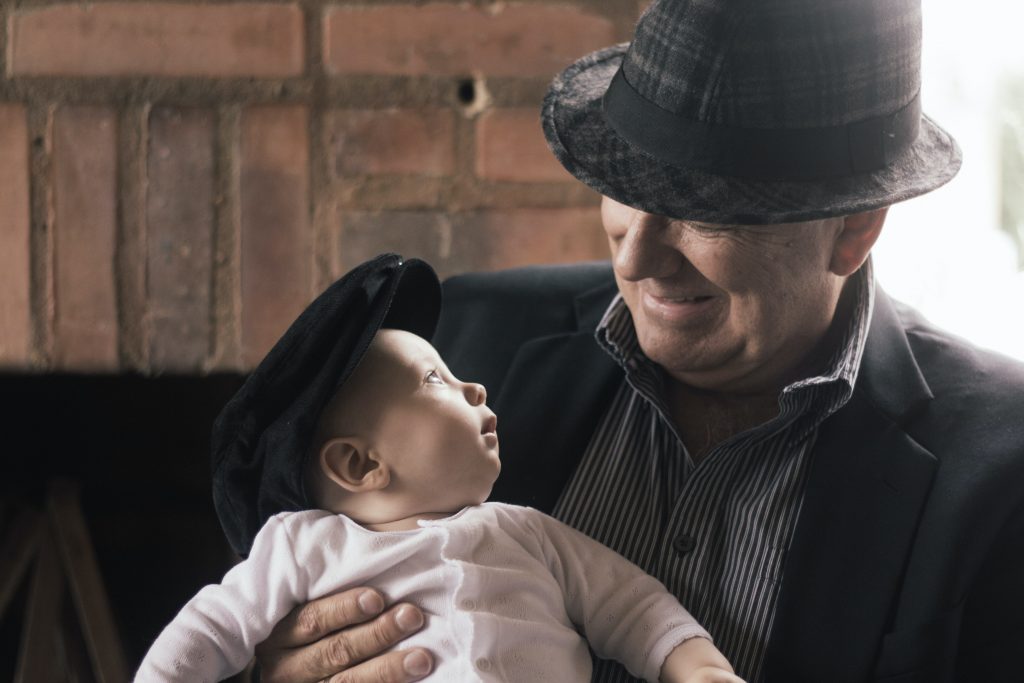 Break the Barriers to Family Social Networking
From sharing a video of baby's first steps or posting photos of the kids at the beach, to swapping family recipes in a group message or working together to build a family tree, people increasingly want to spend more time regularly interacting with family over social media. Yet here are just a few barriers parents and family groups face around signing up for a social networking app:
Reluctance to share significant life events to everyone on the friends list, which typically includes distant friends and colleagues.
Privacy and safety concerns, especially around sharing photos and information about children.
Overabundance of targeted ads, behavior tracking, data mining, and clickbait.
Potential for identity theft and fraud.
Political opinions that might trigger disagreements.
Inappropriate and even demeaning comments from insensitive friends.
Links to non-child friendly features, such as dating apps and obsessive games.
Messaging apps that allow contact from strangers.
Future repercussions, especially for younger family members, around old photos being accessible years later.
What is a Private Social Network?
A private social network offers online community and social network opportunities that are completely private and safe. No sharing of data, no tracking or monitoring to sell your data to advertisers, and no uninvited stalkers or lurkers trying to sneak a view of your content. You control your content and have all the tools you need to allow only those you want into your communities, while your data remains safe and secure.
Kinscape is a private social network that does all this and more. It removes all the barriers listed above, by offering a safe, private, easy-to-use social media platform with a rich set of features designed with families in mind. Privacy and safety are at the heart of all we do and central to our design philosophy.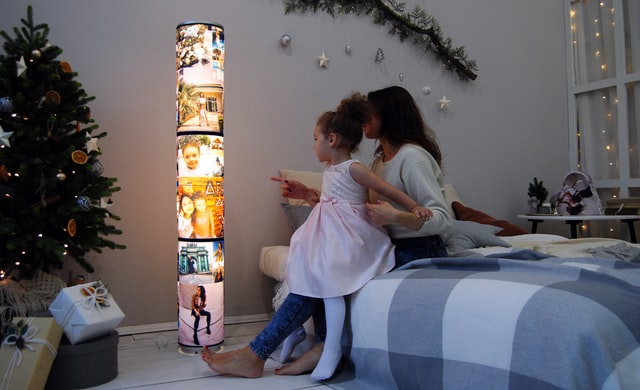 Kinscape Provides a Safe Private Social Network for Family
Kinscape makes it easy for you to build your own private online family communities without privacy concerns because you always have full control of your data and who can see it. It creates a space for you to manage your family networks, add or remove family and friends, share important events, post photos, videos, and other family documents, and keep all members in the loop on family activities.
Here's how easy it is to sign up for Kinscape, build a family community, and start sharing:
Step One
Sign up and create your private profile to get started in just a few easy clicks.
Step Two
Start a Community. Kinscape is ideal for families, clubs, teams, and more. If you're creating a family community, give it a name, and upload a cover photo to make it easy for other family members to recognize. You might want to consider creating family communities for different sets of family members, for instance, cousins, siblings, the wife's side of the family, the husband's side of the family, the generation of grandparents and great aunts and uncles. That lets you decide what information you share out to each group and avoid oversharing to those who may be less interested.
Step Three
Invite your family members. If they're already in Kinscape and you're connected, they'll pop up as an option. Otherwise, simply enter their email address and we'll shoot them an email with easy-to-follow instructions. As Admin of the family Community, you also control whether they can comment and add their own Stories to share with the group.
Step Four
Start building Stories to share with your private family community. Stories can take many forms, such as photo albums, videos, voice recordings, written chapters, and a combination of everything. They can also be as long or as short as you like, and you can decide which members of your family can contribute and comment.
Step Five
Share your Stories to your private family Community. In one easy step, you share your Story to your group to enjoy and contribute, depending on the permissions you give them.
A Family-Focused Social Network
Unlike Facebook, Instagram, Pinterest, and other ad-based social media platforms, Kinscape offers a completely ad-free environment with the promise that we'll never share your data or track your behavior to profit off your desire to connect with family and friends.
Our subscription-based service gives you a simple and safe way to share those precious memories and delightful moments without worrying about social pressures and exploitative tracking.
An Alternative to Ad-Based Social Media Networks
For parents, grandparents, siblings, and cousins, Kinscape makes social media family sharing easy and fun with an alternative, protected space to share family information and photos. Think of it as a private safe haven where you can keep your family members updated on everything from daily news to major milestones.
Here are some of the features that differentiate Kinscape from Facebook, Instagram, and similar ad-based platforms:
No ads, clickbait, or data selling.
Control over who can comment and provide feedback
Option to sign up for an unlimited number of Communities for every aspect of your life.
Rich storytelling/scrapbooking features.
200 GB of storage in a private vault.
Messaging tool for individual or family contacts.
More importantly, are the many things you can do in Kinscape to help your family stay in touch, nurture the bonds and strengthen the ties you share. Here are just a few ideas:
Use the Story feature to create a photo album for a family wedding, baptism, anniversary, birthday, or other celebration and invite family members to post their own photos from the event. You can create a chapter for the formal photographers' photos, and add more chapters either by contributor, people in the photo, or time of day. Gathering all the photos in this way makes a wonderful keepsake, and you can always download digital copies at any time to be made into prints.
Create a community for all your children's educational needs. You can give educators, coaches, mentors, and tutors access to the community as needed, and upload important documents. Having a safe, centralized place where you can go to access certificates, store lesson plans, and so on, keeps your children's educational life organized and ready to go.
Host a community for your local club or association. If you and your family are involved with the local chapter of a club, association, or other affiliated group, using Kinscape to post notices, keep records, safely share photos, and so on, makes perfect sense. You can also pass the admin role onto someone else when it's time to move on.
Build a family tree within a Story and share it across the family so people can add more ancestors and something about themselves, if they choose. This tradition used to be passed down through old family bibles, but these would fade, get lost, and disappear over time. Now Kinscape makes it possible to do it electronically and store it safely for future generations to come.
Write your own memoir or story and share it when you're ready. There are many success stories of writers going viral after self-publishing their stories. Kinscape makes it easy to write a story and then give your communities access to read it. You can also choose to allow them to provide feedback. Your family will love to read stories about your youth and experiences with past generations. And with Kinscape, your story and photographs, videos, and voice recordings, can be saved for generations to come.
At the end of the day, most people really don't want everything they do or every photo they take to be broadcast across social media and visible to strangers, but they do want to share precious, private moments with family and the people who matter most. Kinscape lets that happen.
Sign up for Kinscape today and invite your family members to join you.